Self-drive fishing boat hire from Wroxham
Fishing Boat Hire – Norfolk Broads
Book your fishing boat early
Fishing Season Mid June – Mid March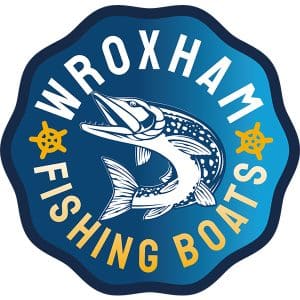 Get Hooked on Fishing with Our Top-Rated Boat Hire Services in Wroxham
Boat rental: Our boat rental service is perfect for those who want to explore the Norfolk Broads at their own pace. With a range of boats available, we're sure to have something that suits your requirements.
Our boats are designed to be easy to use for several reasons. They are equipped with simple controls that are easy to understand and operate. Our boats are stable, lightweight and manoeuvrable, so you can easily navigate through the water without any trouble, and they are equipped with all the necessary safety features, so you can be sure that you'll have a safe and enjoyable day on the water. Whether you're an experienced boater or a first-time user, our boats are designed to be easy to use so you can spend more time fishing and less time worrying about how to operate the boat.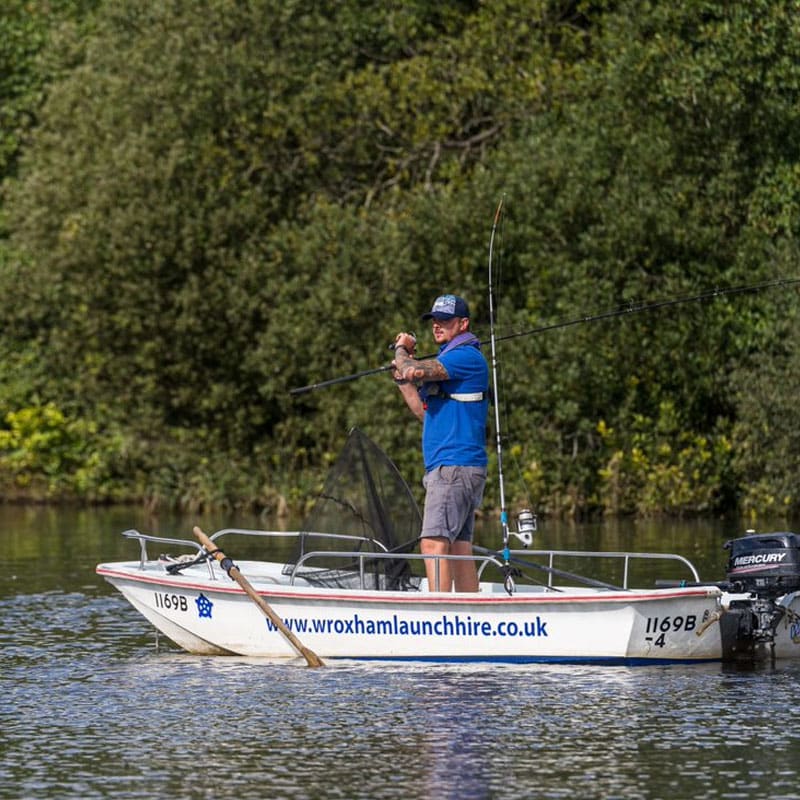 Dell Quay Dory
The Dory is a classic, rugged, and versatile design, often used for fishing or as a general-purpose boat. It's known for its stability and durability, making it popular among anglers.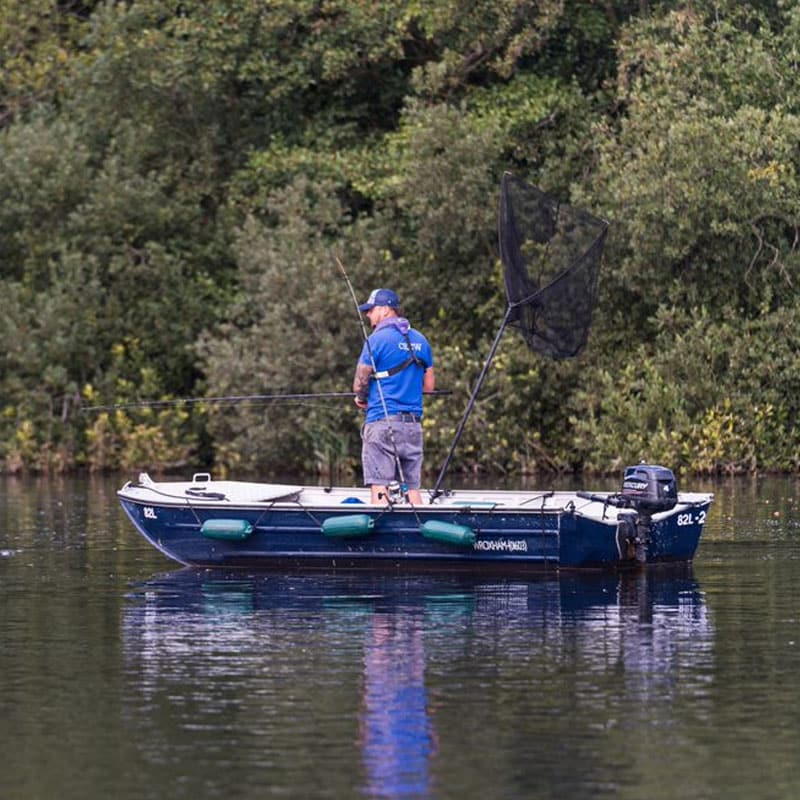 Sea Strike Boats
Sea Strike boats are designed to handle various water conditions, making them suitable for both inshore and offshore fishing adventures. Their sturdy construction and stability on the water make them popular among serious anglers.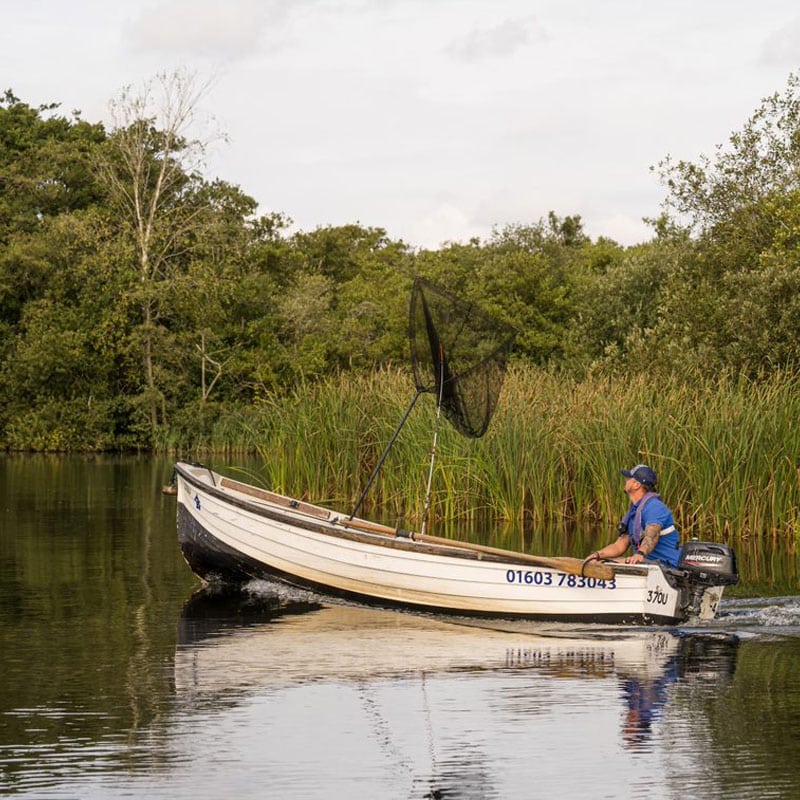 Coulam Boats
Often used for various types of fishing, including angling, trawling, and netting. Typically designed to handle the conditions of coastal and inland waters, making them versatile for different fishing environments.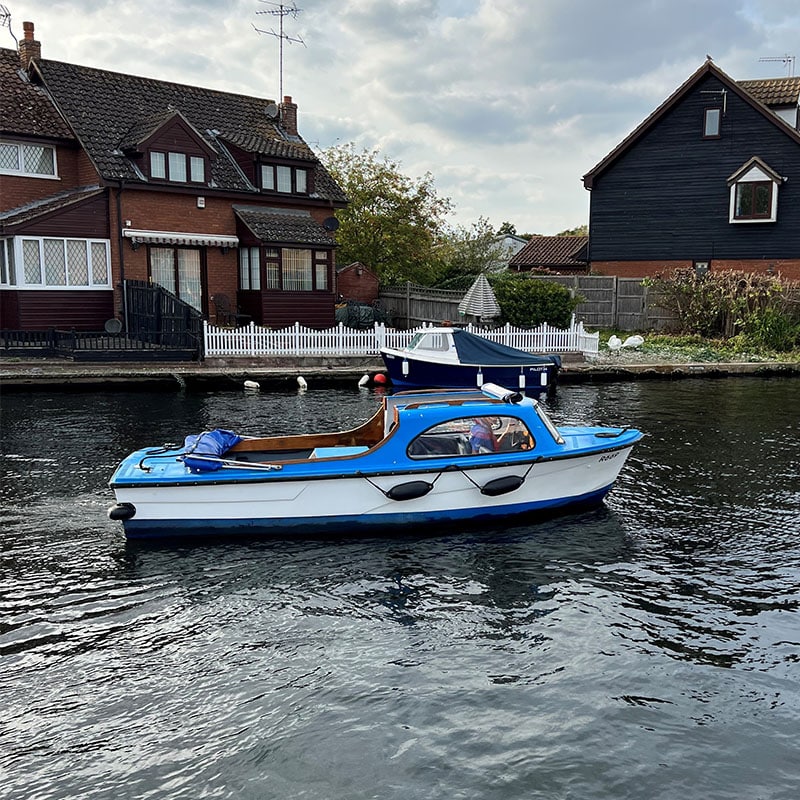 Sea Master Boats
A Sea Master boat is specifically designed for fishing. It's typically a durable and stable boat, well-suited for navigating in various water conditions with a dry cabin to store your fishing gear during bad weather.
Our fishing trips are perfect for those who want to experience the best of what the Norfolk Broads has to offer. With our expert guides and top-of-the-line equipment, you're sure to have a great time.
Fishing boats now available from £75 per day.  
Fishing Licences
The fishing season in Wroxham runs from mid-June to mid-March. You can purchase licenses from the Environment Agency. If you are on a family holiday, children under 13 do not need a license.
​
Beat the queues and book your boat early
A great day out on a picnic boat on the Norfolk Broads. Got some lovely photos and we all had a go at steering the boat.
Friendly staff and good prices. We took a launch for a couple of hours, taking advantage of the arrive between 9 and 10am offer.
From arrival to departing, staff were brilliant.
Used them 6 years ago with our daughter's and still the same friendly family service. Boats easy to use with full instructions given, who could have asked for more.
Thankyou see you again soon.
Brilliant few hours on the beautiful Broads, Wroxham Launch Hire were great and there is a large free car park just around the corner off Station Road where as the car park at Broad Tours is a high priced pay and display. If you are just after a day boat, I recommend Wroxham Launch Hire.
Looking to book
Have any questions?
We are easy to find, the entrance to Wroxham Launch Hire is situated beside the bridge at Wroxham on the A1151.
Wroxham Launch Hire
Kings Staithe
The Bridge Hoveton Wroxham
Norwich
Norfolk, NR12 8DA