Our Greener Environmental Statement
The Broads is ever changing with its fragile wetland which holds great value. Including lots of rare, wonderful wildlife, trees and plants. There are approximately 125 miles of navigable water. The Broads offer lots of outdoor activities and fun which allows all to enjoy the National Park. There are more than 40 broads or small lakes linked together.
Our AIMS
Reduce the impact our company has on the environment to help sustain the natural beauty and wildlife for generations to come.

Raise awareness to our team members, by talking about green issues within our industry, and ensuring we work to the best practise possible.

To monitor and check all our products and services we use at least annually and evaluate their environmental impact.

At Wroxham Launch Hire we like to recognise any relevant environmental legislation.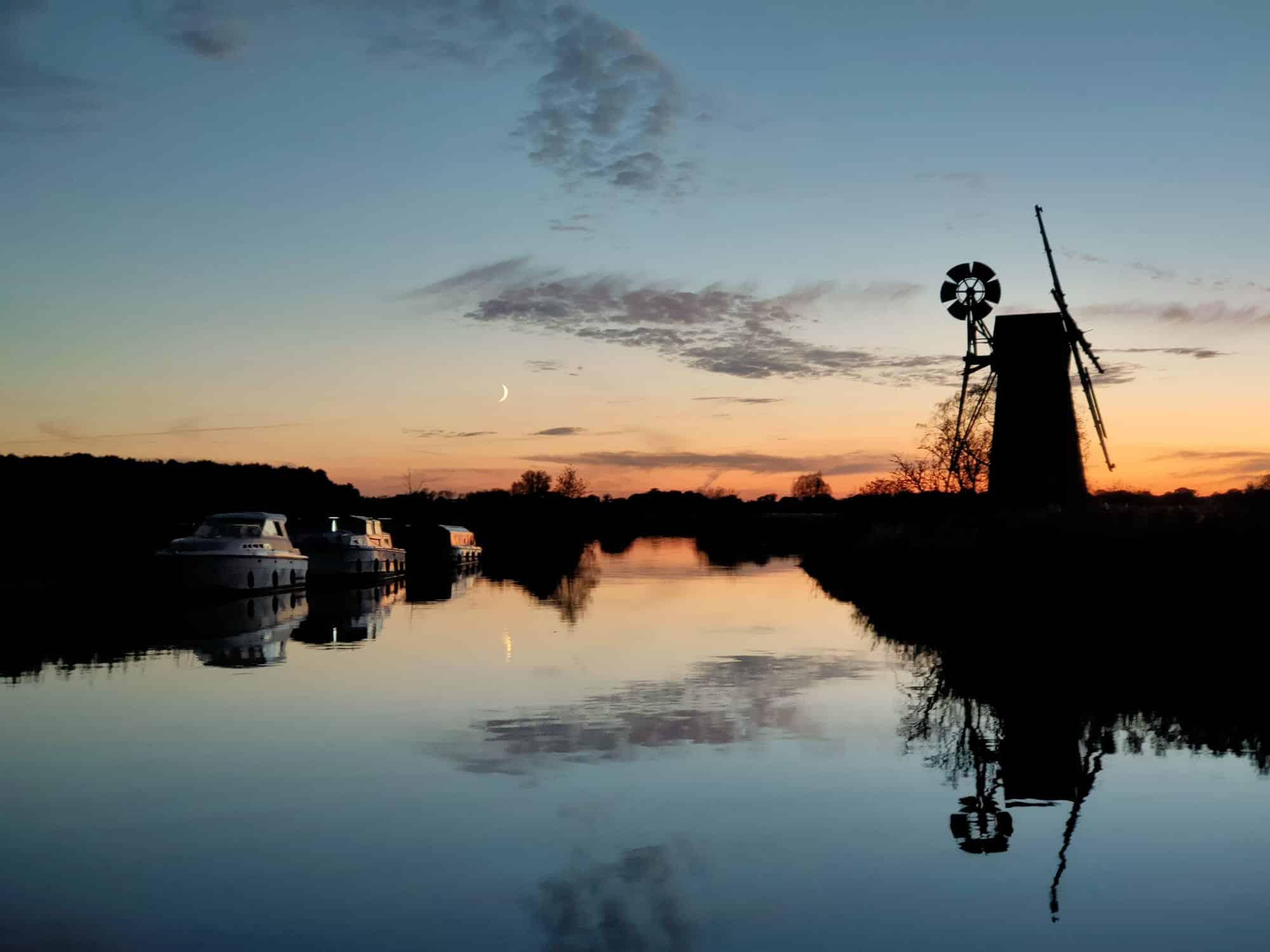 What are we doing?
Reduce, Reuse, Recycle
Reducing engine emissions through the introduction of electric powered boats
Reducing paper. Online booking process and we only print hard copies if necessary and asked to do so.
Reusing any paper possible in the office for scrap pads.
Reusing old towels for work rags.
Recycling of all our waste through approved collection services.
Old boat parts are taken to North Walsham recycling centre.
We only print hard copies off system if necessary and asked to do so.
Used ink cartridges are put into the charity bags and posted to the charities can make some money.
Reducing Energy
We now have a small expanding fleet of electric day boats, which have timed charger points to maximise off peak charging.
Any heaters in office are on timers.
PIR sensor outside lighting, ensures they are not left on.
We have a smart meter provided by our energy provider to be able to monitor electricity usage.
Water
We have small hot water tanks for office use.
We do not provide public use toilets
Any water we provide to customers is in recyclable plastic bottles.
Cleaning Products
All cleaning products we aim to use are in recyclable packaging and are eco friendly
Where possible we try to use phosphate free cleaning products.
Beat the queues and book your boat early
TERMS
Terms and Conditions for
Self-Drive boats.
All prices include VAT, fuel and buoyancy aids.
£25 admin fee for any cancellations
All craft must be returned by stated time.
Deposits may be required for some groups at the companies discretion. 
Advanced bookings accepted on all boats – minimum of 4 hours hire with morning or afternoon slots available.
Call 01603 783043 for more information.
Looking to book
Have any questions?
We are easy to find, the entrance to Wroxham Launch Hire is situated beside the bridge at Wroxham on the A1151.
Wroxham Launch Hire
Kings Staithe
The Bridge Hoveton Wroxham
Norwich
Norfolk, NR12 8DA