Choose a Boat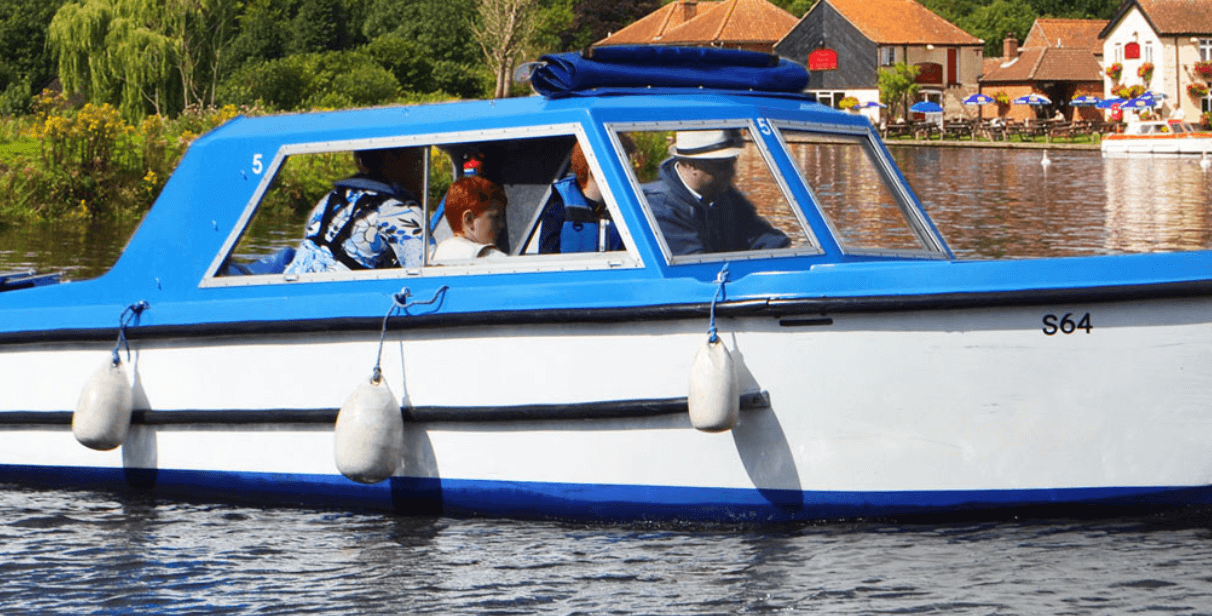 Day Boat
Our day boats allow all the family (maximum 8) to enjoy the Norfolk Broads. If you are looking for something spacious, light and airy our day boats are ideal. You can enjoy your picnic regardless of the weather as they all have canopy roofs. Don't forget you can also bring the dog as we are animal friendly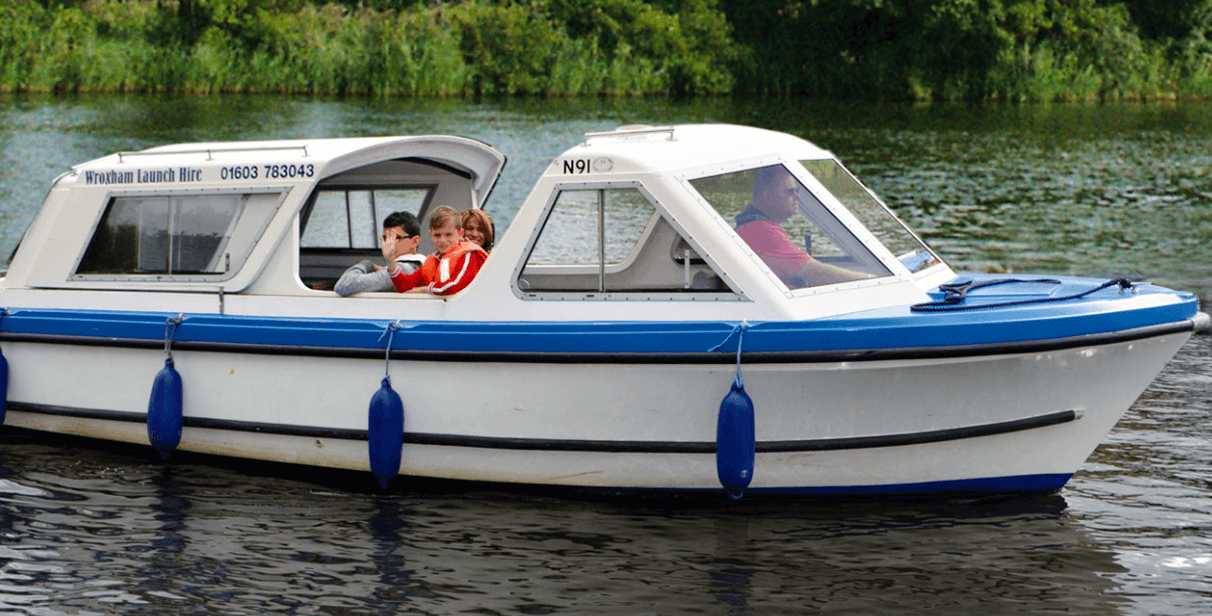 Picnic Boat
Our picnic boats are suitable for all weather conditions as they have sliding canopy roofs, they can seat up to 9 people, are equipped with a two-ring burner and toilet. We also accept dogs on our picnic boats. half and full-day options below: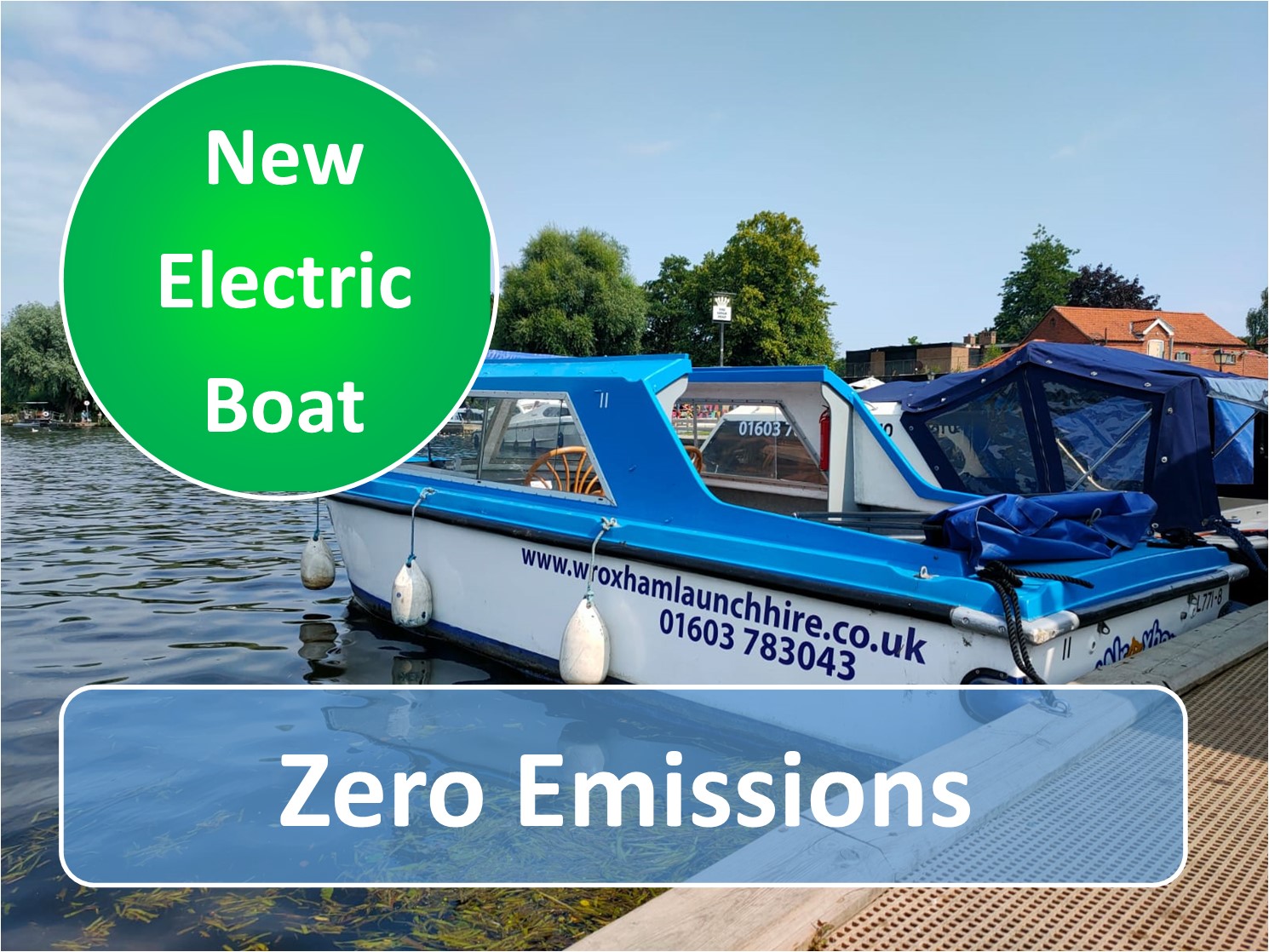 Electric Boat
Electric Day Boat - The latest addition to our fleet of day boats. Zero emissions, smooth and quiet. Perfect for the environmentally-conscious customers. It Seats 5 people only. Available to prebook for half day only. For other times please call.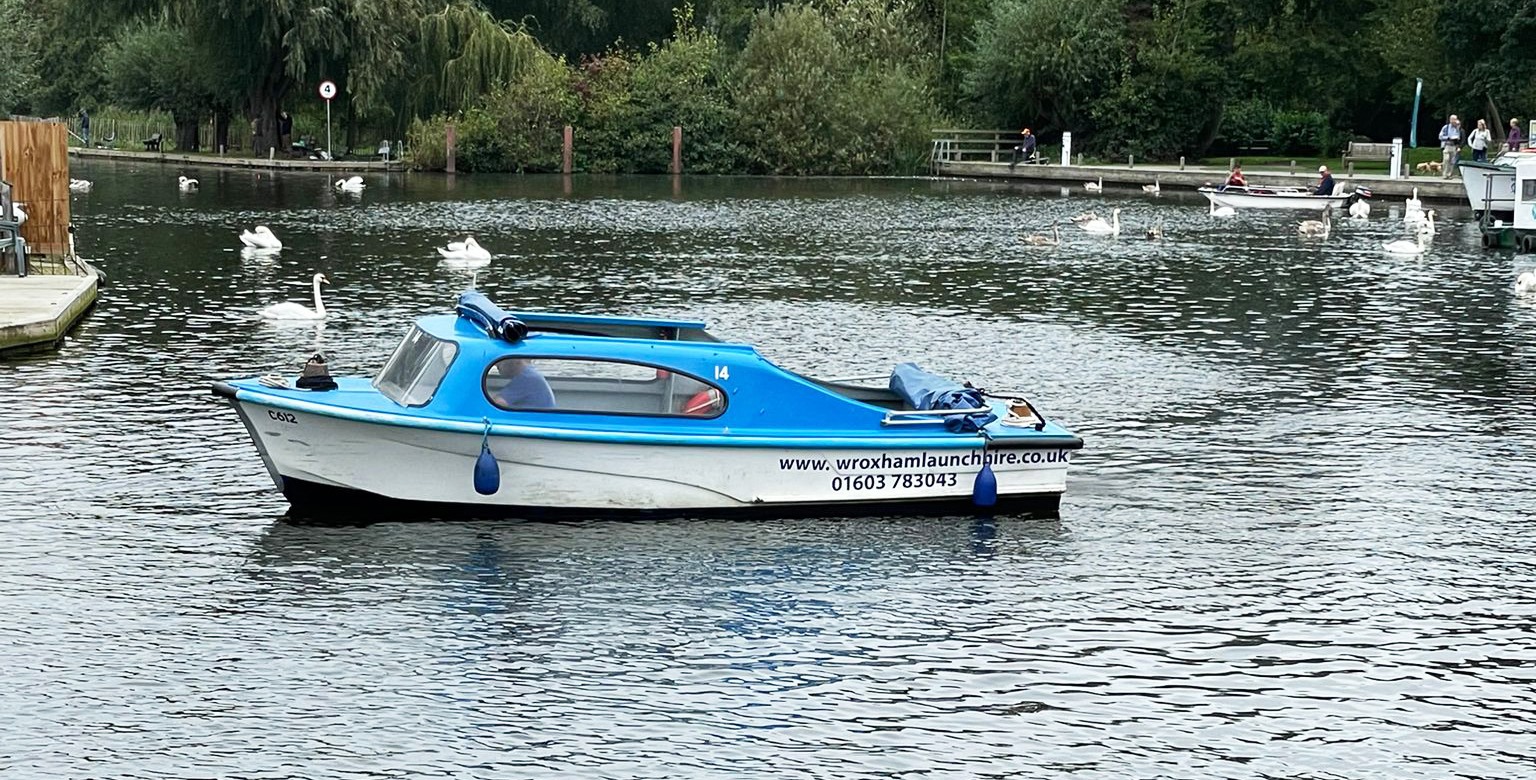 Fishing Boat
Sea Master Fishing Day Boat Take advantage of our off-peak season by booking one of our sea master day boats for fishing. Perfect if you want a little more cover from the elements. Available for whole-day hire only. 9am to 4pm. For earlier times please call.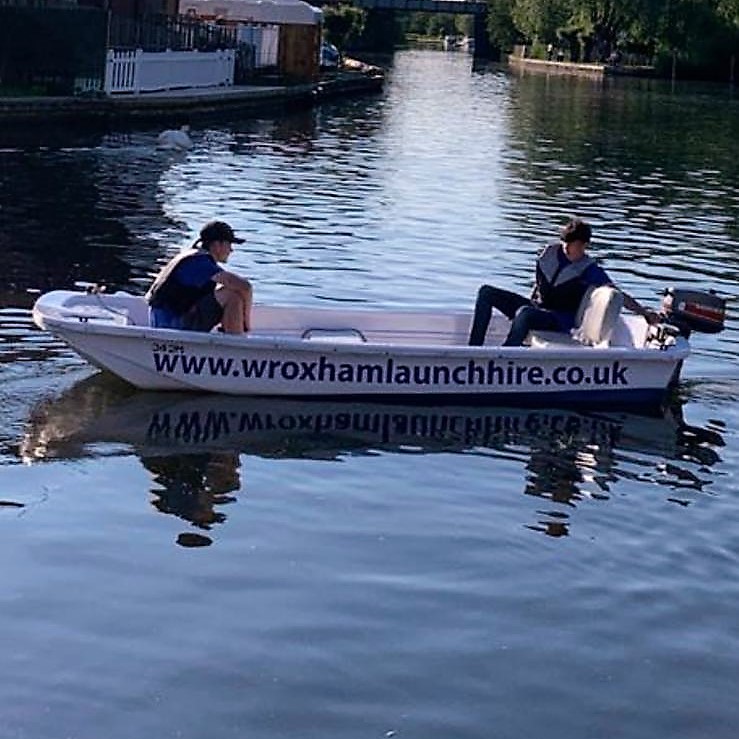 Fishing Boat
A perfect stable base to fish from. Our 14ft, 4 seater dell quay dory works really well if fishing is your main requirement. Tiller steering, safe and stable. just what you need when fishing in the river. FULL DAY hire only. Please call if you require a longer hire. Day Hire is 9am to 4pm only. Please call if you want to start earlier.
A great day out on a picnic boat on the Norfolk Broads. Got some lovely photos and we all had a go at steering the boat.
Friendly staff and good prices. We took a launch for a couple of hours, taking advantage of the arrive between 9 and 10am offer.
From arrival to departing, staff were brilliant. Used them 6 years ago with our daughter's and still the same friendly family service. Boats easy to use with full instructions given, who could have asked for more. Thankyou see you again soon.
Brilliant few hours on the beautiful Broads, Wroxham Launch Hire were great and there is a large free car park just around the corner off Station Road where as the car park at Broad Tours is a high priced pay and display. If you are just after a day boat, I recommend Wroxham Launch Hire.
Looking to book
Have any questions?
We are easy to find, the entrance to Wroxham Launch Hire is situated beside the bridge at Wroxham on the A1151.
Wroxham Launch Hire
Kings Staithe
The Bridge Hoveton Wroxham
Norwich
Norfolk, NR12 8DA